Tips To Budget Your Local Move in Perth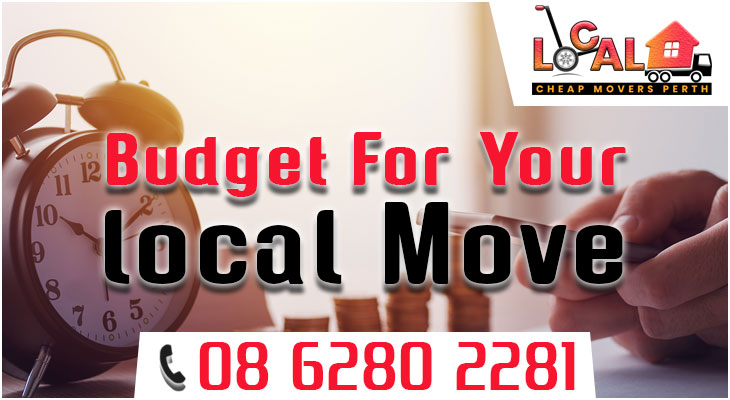 Although moving is once in a lifetime opportunity, it can be expensive, stressful, and bit confusing without good financial planning. If you really want to manage and finish your move successfully, first you need to be physically, mentally, and financially active and alert. You can easily manage your physical and mental presence but financial management is something that requires your special attention. In order to manage your local move perfectly well, plan your local moving budget that includes the cost of housing, moving or hiring a local Cheap Movers and Packers in Perth, living expense in a new place, personal expense, and utility expense etc. Let's us put some light on all these important expenses that can help you accomplish your mission, successfully, and also saves you enough money before moving.
Expenses for Rent or Housing:
If you are looking to buy a new house at a new location in Perth, or want to stay there on rent, you should be ready to spend more. So, it is highly recommended to keep the payments of at least 2 to 3 months' rent handy with you and accordingly plan your budget.
Expenses for Local Move:
Consider hiring the best Local and cheap movers services in Perth for your move. If you are tight in budget and have an expert hand on packing then you can even consider for DIY to save more money to complete the rest of the tasks. This will help you accordingly plan your budget as per your desired moving needs.
Expenses for Daily Living:
While planning your moving budget, don't forget to consider your entire cost of living to meet up with your daily needs at the new house. Create a detailed list of all essential expenses including your personal expense for dining out, petrol charges, and saloon charges, etc. Always keep some backup amount with you in order to compensate for miscellaneous expenses.
Utilities:
Once you have moved to your new house you cannot imagine a comfortable life without availing the utility connections. Utilities include essential services like electricity, water, cable, internet, or various other connections that you can avail with token money. Therefore, it is not feasible for you to ignore utility expenses as it can share a large percentage of your moving budget.
If you really looking ahead to reach at good results during your move without compromising on your finances, consider all above expenses to make sure good planning on your moving budget. You can even save more to select a professional and reliable Local Cheap Movers in Perth. Compare all free moving quotes from different leading and Perth Local Movers companies and choose the best one.
For any doubt or require more information related to this topic, feel free to reach us!