5 Tips For Furniture Removals in Perth That Will Improve Your Confidence
Furniture removals is a major part of any house moving process. It could be a big challenge for amateurs to handle and move large size furniture to a new location in a local city or worse if it is interstate. Without proper protection and handling, you can easily damage your most expensive items during your local or interstate move. So, avoid raising your moving risks by handling everything on your own.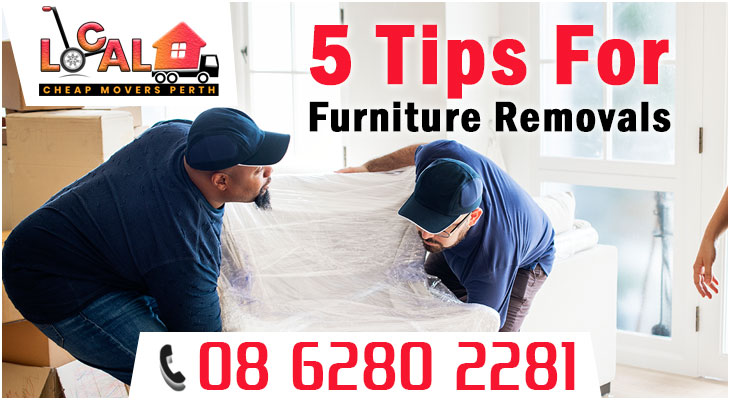 Let our team of talented local cheap movers Stirling provides you with top-notch furniture removals services Perth, wherever you want across the country. Our professional Perth movers and packers have needful capabilities and resources in handling and moving any type of furniture and belongings safely without any damage.
You must know that minor negligence during a local or interstate move can cause severe damage or total loss of your most expensive items. So, it is a good idea to learn how to perfectly pack and protect your belongings during any stage of your move.
Here, we are discussing five simple furniture removals tips that you must follow to make your move a breeze:
Plan Your Trip in Advance


It is very important to have the directions and road maps right before moving. If you don't want to get lost on your moving day, always plan your trip in advance. Knowing the best routes will not only help you avoid traffic congestion on your way to a new home but will also boost your confidence.
Regular Visit To Your New Space
Don't feel like a stranger at your new home. It's important for you to get to know your new area with your regular visit, where you are going to put your furniture. This will give you a clear idea of what stuff you need to get rid of that may not fit in your new home.
Disassemble Your Furniture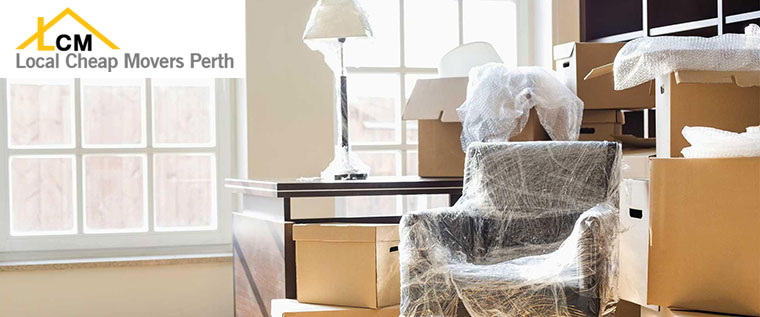 If possible, disassemble your bulky and heavy furniture in advance. Remove the legs of tables, couches, and bed frames. Disassembling will make it easier for you to move large furniture and prevent its damage from brushing against the walls and door frames. And above all, you will be happy to save lots of time and efforts throughout your moving job.
Get Professional Help For Furniture Removals Services in Perth

If you are really worried about your belongings and care about emotional bonding of your family with them, don't hesitate to get professional assistance from an experienced, professional, and cheap Movers Kingsley. They will send the best quality packing materials at your current site much before you start your move. Our movers services Perth will help you to perfectly pack all your belongings in the boxes to make them safe and secure throughout their arrival to your new house.
Although you can start packing yourself some of the essential things to save time and cost of moving. But do not try to pack your expensive and delicate items as it requires special skills and experience to perfectly pack and move them without damage. Similarly, do not waste your time packing heavy furniture items, just leave them to be taken care of by the moving specialist.
Clean Your New Space Before Arrival


You should take responsibility for hygiene and freshness in your new home. This will definitely help to reduce your work on a moving day. So, it is a good idea to clean your new environment with furniture. Make a checklist of things you want to make the job easier. Upon completion of all cleaning work, just move in confidently.
With the above simple tips, moving your furniture to the new location will be the easiest time. So, you just need to decide whether to make all effort to move your stuff or get the right movers to do it for you. When you hire a reliable and cheap removals Perth you are all set and ready to move.
If you have any questions related to furniture removals services in Perth simply contact us or email.